Characteristics - Earthmoving bucket new TKmachines
Machinery equipment Bucket
Main information
Website ref. :
2941292
Bodywork
Bucket
Under bodywork
Earthmoving bucket
Make

TKmachines

Condition
new
Year
--
Material warranty
Yes
Warranty period
12 months
Notes
WWW.TKMACHINES.COM

Wir verkaufen für Großhändler. Kontaktieren Sie uns bitte, damit ein Angebot bekommen.
Wir realisieren Großhandelsaufträge zum Großhandelspreisen.

60 cm Tieflöffel für Bagger 0,8-2,0 Tonnen
Dank diesem Eimer werden Sie immer mit Ihrer Arbeit zufrieden sein.

Unser Löffel ist die perfekte Lösung für anspruchsvolle Profis, denen Zweckmäßigkeit, Präzision und solide Verarbeitung zu einem vernünftigen Preis am wichtigsten sind. Durch die Verwendung von guten Materialien hat es eine solide und starke Konstruktion, so dass Sie es für eine lange Zeit verwenden können.

Wir wissen, dass Kunden Wert auf Individualität legen und wenn Sie nach anderen Lösungen suchen, haben wir eine Vielzahl von Löffelmodellen, die wir dank der Verwendung verschiedener Verbindungselemente und Lösungen an Ihre Bedürfnisse anpassen können. Bei uns finden Sie bestimmt einen Löffel, der auf Ihre Bedürfnisse und Anforderungen zugeschnitten ist.

Baggerlöffel ist ein Grundelement von Baggergeräten und Baggerladern, die wir in verschiedenen, auch atypischen Größen anbieten.

Sie kaufen bei uns ein qualitativ hochwertiges Produkt mit einer soliden und starken Konstruktion

Löffel ist komplett und bereit für die Arbeit


Tieflöffel für Minibagger 0,8 - 2,0 Tonnen, Breite 60 cm
Qualitätsprodukt
Herausgestellt aus Stahl S355
Planierschild aus Stahl Hardox HB 500
Sandgestrahlt, grundiert, lackiert
Schnellkupplung Aufnahme MS01, Bolzenaufnahme oder sonstige auf Bestellung
Enthält keine Zähne - vorrätig auf Bestellung: 10 Euro per Stück
Gewicht 48 kg
Inhalt 61 L
Robuste, starke Konstruktion
Der Löffel ist fertig und betriebsbereit



ZAHLUNG:
Wenn Sie Europäischer Umsatzsteueridentifikationsnummer haben, bei uns können Sie die Maschinen zu Nettoeinkaufspreis + 0% MwSt kaufen.
Im Angebot haben wir auch viele andere Größen und Arten von Löffel für Bagger sowie als auch größere Maschinen, wie Atlas, bobcat, Bomag, Case, Caterpillar / Cat, dDoosan, Fadroma, Hitachi, Hyundai, JCB, John Deere, Komatsu, Kubota, Liebherr, New Holland, O&K, Terex, volvo, wacker, yanmar, Zeppelin und andere.
Unsere Produkte können mit PayPal oder per Überweisung bezahlt werden.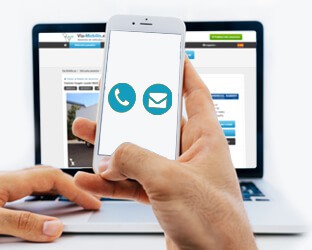 Interested in this ad?
Don't wait any longer, get in touch with the company TK Machines Ltd to know more right now !