Cargo van used Volkswagen Transporter 2.0 TDI 115 pk L2H1 Trekhaak/Inrichting/Cruise/Airco/PDC Diesel

Contact seller
+31.492.72.96.90
Company VAN DEN HURK BEDRIJFSWAGENS
Kanaaldijk Zuid West 7b
5706LD
HELMOND
Noord-Brabant
-
Netherlands
Seller on Via-Mobilis.com since 2 years
Characteristics - Cargo van used Volkswagen Transporter 2.0 TDI 115 pk L2H1 Trekhaak/Inrichting/Cruise/Airco/PDC Diesel
Van Cargo van
Cabin specifics Transporter

Cabin length
Double
Cabin equipment
Electric heated rearview mirrors
Air bag
Anti-theft
Car radio
Air conditioning
Central locking
Board computer
Electric rearview mirrors
Tonnage

Empty weight
1.95 Tonnes
Total loaded weight
3 Tonnes
Load capacity
1.05 Tonnes
Equipment Volkswagen Transporter van
Anti slip
Power assisted steering
ESP
Gearbox controller
ABS
Additional information Volkswagen 2.0 TDI 115 pk...

Gearbox
Gear shift
Number of seats
5
Expiry date of the MOT test
11/29/2021
Measurements

Wheel base
3.4 metres
Width
1.9 metres
Length
5.29 metres
Height
1.99 metres
Notes
🇬🇧 Information in English:
More options and accessories
12 volt socket
Controlled slip differential
Front central armrest
Height adjustable steering wheel
Immobiliser
Loading floor
Panelling
Remote central locking
Service history present
Sliding side door right
More information
General information
Type of body: Delivery van double cab
Model range: May 2011 - Aug 2015
Model code: T5
Registration number: VG-726-J

Technical information
Torque: 250 Nm
Number of cylinders: 4
length/height: L2H1
Acceleration (0-100 kph): 14,9 s
Top speed: 158 km/h

Consumption
Urban fuel consumption: 8,3 l/100km (34 MPG)
Extra urban fuel consumption: 5,8 l/100km (49 MPG)

Maintenance, history and condition
Service history: Present
Number of keys: 2
🇩🇪 Informationen auf Deutsch:
Weitere Optionen und Zubehör
12-Volt-Steckdose
Differentialsperre
Fernbediente Zentralverriegelung
Holzverkleidung
Höhenverstellbares Lenkrad
Ladefläche
Mittelarmlehne vorn
Seitenschiebetür rechts
Startunterbrecher
Wartungshefte vorhanden
Weitere Informationen
Allgemeine Informationen
Karosserieform: Lieferwagen Doppelkabine
Modellbereich: Mai 2011 - Aug 2015
Modellcode: T5
Kennzeichen: VG-726-J

Technische Informationen
Drehmoment: 250 Nm
Zylinderzahl: 4
Länge/Höhe: L2H1
Beschleunigung (0–100): 14,9 s
Höchstgeschwindigkeit: 158 km/h

Verbrauch
Kraftstoffverbrauch innerorts: 8,3 l/100km
Kraftstoffverbrauch außerorts: 5,8 l/100km

Wartung, Verlauf und Zustand
Hefte: Vorhanden
Anzahl der Schlüssel: 2
🇳🇱 Informatie in het Nederlands:
Aanvullende opties en accessoires
Exterieur
Achter deuren zonder raam
Centrale deurvergrendeling met afstandsbediening
Dakventilator
Elektronisch Sper Differentieel
Zijschuifdeur rechts
Interieur
12Volt aansluiting
12Volt aansluiting
Armsteun voor
Laadruimte betimmering
Laadruimte inrichting
Laadvloer
Stuur verstelbaar
Tussenschot met raam
Veiligheid
Alarm klasse 1(startblokkering)
Overige
Bijzonderheden
Transporter met dubbele cabine, dealer onderhouden.
Deze Volkswagen is onder andere voorzien van de volgende opties:

- Trekhaak
- Bott inrichting in de laadruimte
- Cruise control
- Airco
- Comfortstoelen met dubbele armsteun
- Parkeersensoren achter
- Geventileerde laadruimte

Volledig door de dealer ingevuld onderhoudsboekje en twee sleutels zijn bij de wagen aanwezig.
Deze Transporter heeft op dit moment wat rijdbare schades hier is de prijs op gebaseerd.

.
Meer informatie
Algemene informatie
Carrosserievorm: Bestelbus dubbele cabine
Modelreeks: mei 2011 - aug 2015
Modelcode: T5
Kenteken: VG-726-J

Technische informatie
Koppel: 250 Nm
Aantal cilinders: 4
Lengte/hoogte: L2H1
Acceleratie (0-100): 14,9 s
Topsnelheid: 158 km/u

Verbruik
Brandstofverbruik in de stad: 8,3 l/100km (1 op 12,0)
Brandstofverbruik op de snelweg: 5,8 l/100km (1 op 17,2)

Onderhoud, historie en staat
Onderhoudsboekjes: Aanwezig
Aantal sleutels: 2
Bedrijfsinformatie
LET OP: Alle bedrijfswagens en personenbussen zijn excl. BTW (tenzij anders in benaming vermeld).

Aflevermogelijkheden: Om de wagen extra aantrekkelijk te maken werken wij (optioneel) met afleverpakketten, gezien dit per wagen kan verschillen lichten we dit graag nader toe, tevens kunt u ze nazien op />
Onze advertenties zijn met grote zorg samengesteld, op eventuele fouten of prijswijzigingen kunnen geen rechten worden ontleend. Wij adviseren u alvorens telefonisch contact op te nemen of de desbetreffende auto nog op voorraad is.


We hebben een snel doorlopende voorraad van minimaal 350 bedrijfswagens, dus wanneer uw auto momenteel niet aanwezig is kunnen we hem altijd nog binnen krijgen, vul uw zoekopdracht in op onze website bij "stock alert"!
Met onze 50 jaar ervaring kunnen wij u helpen met al uw behoeftes op bedrijfswagen gebied, nieuw of gebruikt!
Buiten verkoop hebben we ook: Inkoopmogelijkheden, scherpe leasetarieven en binnen 24 uur antwoord, complete werkplaats voor zowel personen/bedrijfs en vracht- wagens, schadeafdeling (ook spuiten van vrachtwagens mogelijk), complete poetsafdeling met wasstraat waar u ook terecht kunt voor het bijhouden van uw eigen wagenpark, autoverhuur met een huurvloot van gemiddeld 90 bedrijfswagens, autoverzekering, belettering en inrichting.


Bezoek voor meer informatie en onze huidige voorraad op:
Van den HURK Bedrijfswagens
Kanaaldijk Zuid West 7-B
5706 LD Helmond
The Netherlands
tel: +31 492 536 652
fax: +31 492 542 613
e-mail:
Dimensions : 529 x 190 x 199 cm,
Référence parc : 14661184-AWD,
Année de construction : 2013,
Dernière immatriculation : ,
Cylindrée : 1968cm³,
Rejets de CO2 : 176.0g/km,
Nombre de roues motrices : 2,
Nombre d'essieux : 2,
Longueur totale : 5m,
Largeur hors-tout : 2m,
Suspension d'essieu,
Roue de secours,
Nombre de places : 5,
Capacité : 1tonnes,
Capacité maximum : 1tonnes,
Capacité du réservoir : 80litres,
Essieu : Double,
Essieu : Double,
Nombre de ranchets : 5,
Consomation au quintal : 6.7litres,
Airbag : Airbags frontaux,
Avertisseur de recul,
Attache remorque,
Lecteur mp3,
Chargeur de cds,
Accoudoirs,
Charge utile : 1.05tonnes,
Nombre de portes : 5,
Encombrement en hauteur : 1.99m,
Type de transmission : Mécanique,
Type de transmission : Handgeschakeld, 5 versnellingen,
Lecteur CD,
Poids : 1.95kg,
Anti démarrage,
Entrée USB,
Capacité de chargement : 1050kg,
Tempomat,
Volant ajustable,
Cruise control,
Système d'aide au parking,
Anti-patinage,
Type d'intérieur : Tissu,
Type de pneus : Simples,
Couleur : Blanc,
Fourgon long,
Puissance du moteur : 85kW
See all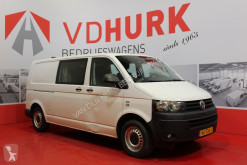 You are interested in this vehicle ?
Don't wait any longer, get in touch with the company
VAN
DEN
HURK
BEDRIJFSWAGENS
to know more right now !